School of Creative Writing
Programmes Offered at our School of Creative Writing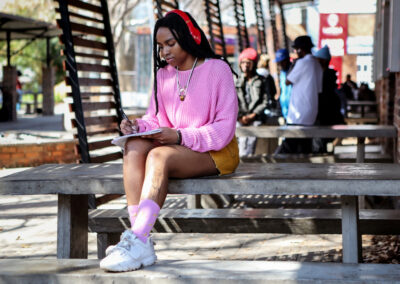 Icon -
Campuses - JHB, CPT, DBN, GQ
Most Creative writing programmes are in the postgraduate domain. The Bachelor of Creative Writing at AFDA is one of the few fully fledged undergraduate degrees in this field on offer in the country...
Degree Details →
#AFDAforEveryone
AFDA has a unique learning system that provides students with authentic undergraduate & postgraduate learning environments that are relevant to vocational opportunities, both locally and abroad.
Newsletter
Sign up for the latest news from Africa's top film school.