Select a Campus to the View Staff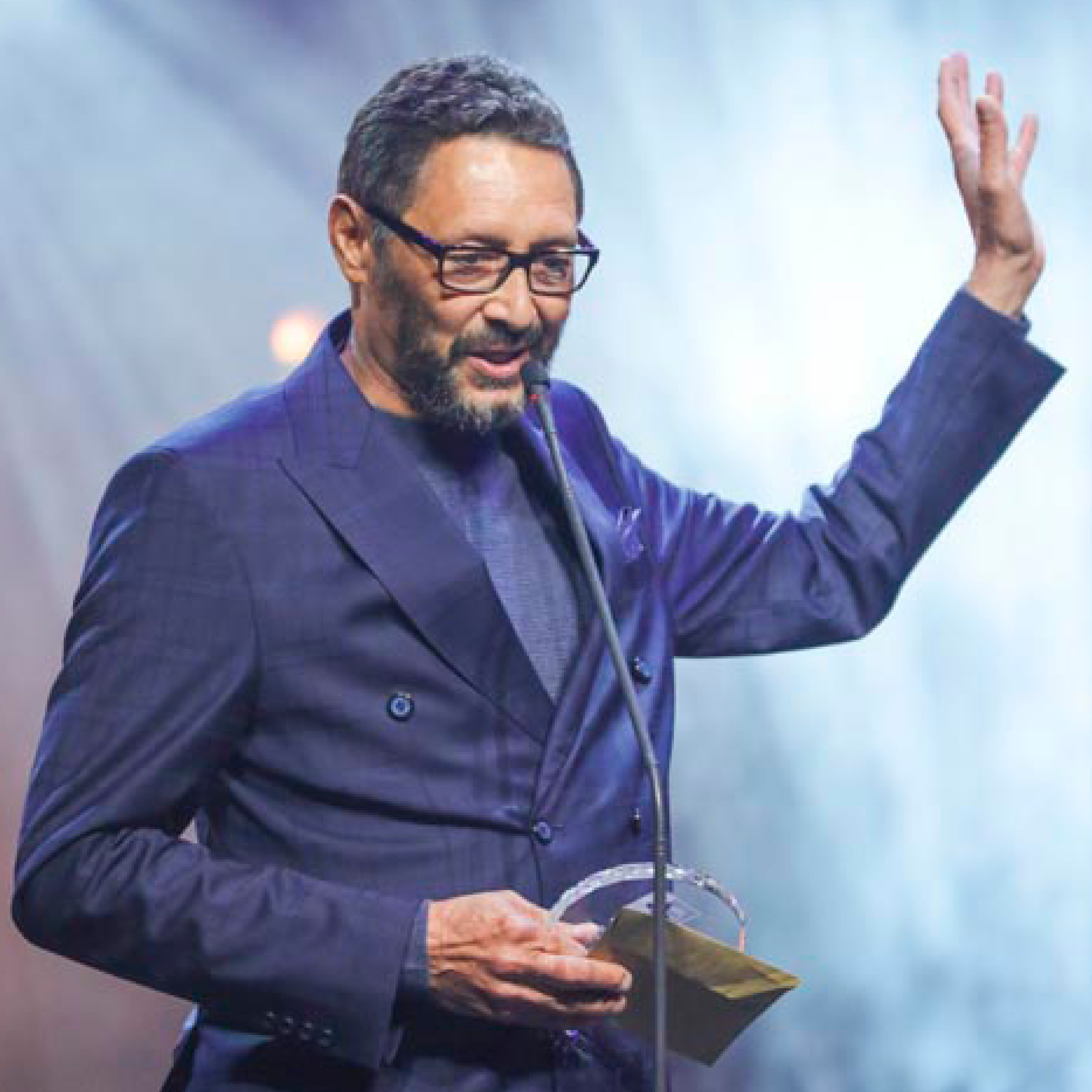 David Dennis
JOHANNESBURG CAMPUS DEAN
Veteran actor in South African feature film, television, musical and classical theatre
View Bio
David is an actor best known for his starring role as Sol Grootboom on the SABC1 television drama series Soul City (1997-2010) and Soul Buddyz, from 2000-2003. He also played the recurring character of Sew Sew Tukarrs in 10 episodes of the science fiction series Charlie Jade, in 2005.
Other television series he has appeared in include Sterk Skemer, Rhodes, Colossus of Africa (for BBC One), Behind the Badge, Isidingo, Justice For All (seasons 1 and 3), It Rained Last Night and Thetha Msawawa. He was also a guest on 7de Laan (2009), played Dr Balthazar in Rhythm City (2010) and guest starred on 90 Plein Street, in 2011.
His feature film credits include Red Dust (2004), Coup! directed by Simon-Cellan Jones, 10,000 B.C. directed by Roland Emmerich (2008) and Disgrace, directed by Steve Jacobs and starring John Malkovich.
Other highlights from his film career include the role of Mr. Isaacs in Disgrace opposite John Malkovich; Mrs. Mandela, in the role of Ismael Ayob opposite Sophie Okonedo; the animated feature film Zambezia (replaced by Leonard Nimoy for the American release); and Darryl Roodt's 2010 film Winnie where he appears as The TRC Chairperson in the final chapter.
He also played the role of Jacob in the feature film The World Unseen, based on the novel by Shamim Sarif, for which he received a SAFTA Award for Best Actor in a Supporting Role in a Feature Film, in 2009.
Awards in theatre and musical theatre productions include five prestigious Fleur du Cap Theatre Awards, four for Shakespearean roles in Twelfth Night, The Taming of the Shrew, The Merry Wives of Windsor and Two Gentlemen of Verona.
He has also received awards for his performances in The Ride Across Lake Constance, Loot, Frank 'n Stein, The Rocky Horror Picture Show and the musical adaptation of Far from the Madding Crowd.
In March 2012 David won his sixth prestigious Fleur du Cap Theatre Award, four of which are for the enormous variety of Shakespearean roles he has played. Other awards include a Vita for Frank (Frank 'n Stein), a Dalro Award for Riff Raff and another Vita for Frank 'n Furter (The Rocky Horror Picture Show)
Musical theatre appearances include Pricilla: Queen of the Desert, Pangloss/Voltaire (Candide), Judge Turpin (Sweeney Todd) and Riff Raff and Frank 'n Furter (The Rocky Horror Picture Show)
He also starred in the world premiere of Ariel Dorman's Delirium at the Market Theatre and in tandem with Brothers in Blood at the Witness Hilton Festival in Sept 2012.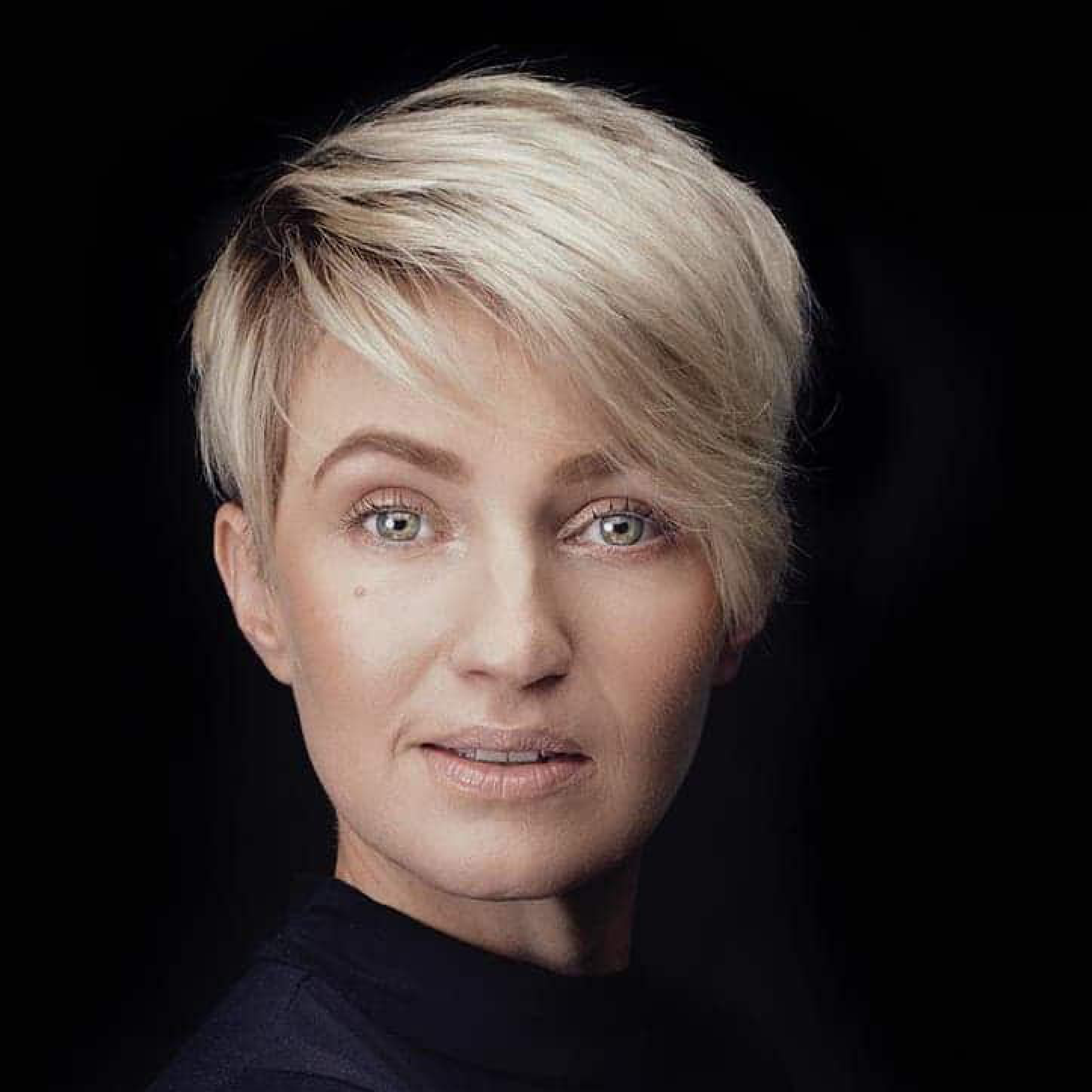 Diaan Lawrenson
CAPE TOWN CAMPUS DEAN
MFA (AFDA)
View Bio
Diaan Lawrenson may be better known in South African households as 'Paula', for her role in the role in the TV soapie 7de Laan, but she has also very successfully mined her multiple skillset in the entertainment industry, working across all genres as an actor, producer, director and scriptwriter on a host of television shows, short films, feature films, theatre productions and music videos. Diaan started lecturing at AFDA in 2016 and was appointed as Dean of the Cape Town campus in early 2019. She is also the co-founder of the award-winning production company, Jester Productions.
Diaan has played the lead role of 'Ingrid' in the film "Raaiselkind", for which she was nominated at the SAFTA's 2019, she also acted in box office hit "Susters" directed by fellow AFDA alumnus Corne van Rooyen, she played 'Megan' in the film "Table Manners" and starred in the multi-award winning film "Sink", directed by AFDA alumnus Brett Michael Innes.
Over the last 12 years her production company, Jester Productions has been responsible for productions in theatre, corporate and industrial theatre, DVD production, film and television. Jester has been nominated for various awards including the prestigious Fleur du Cap, Naledi and Fiesta awards and management of Jester Productions have won various Awards including SAFTAS, ATKV Veertjie, YOU Spectacular, Tempo, Fleur du Cap and Naledi Awards
As Dean of Cape Town campus Diaan hopes to share her experiences as an actor, producer, director and scriptwriter with our future industry leaders. " When I started lecturing at AFDA Cape Town campus I discovered another passion- I realized that I am a student at heart, that I adore being a mentor and so bridging young, dedicated practitioners into the industry." says Diaan.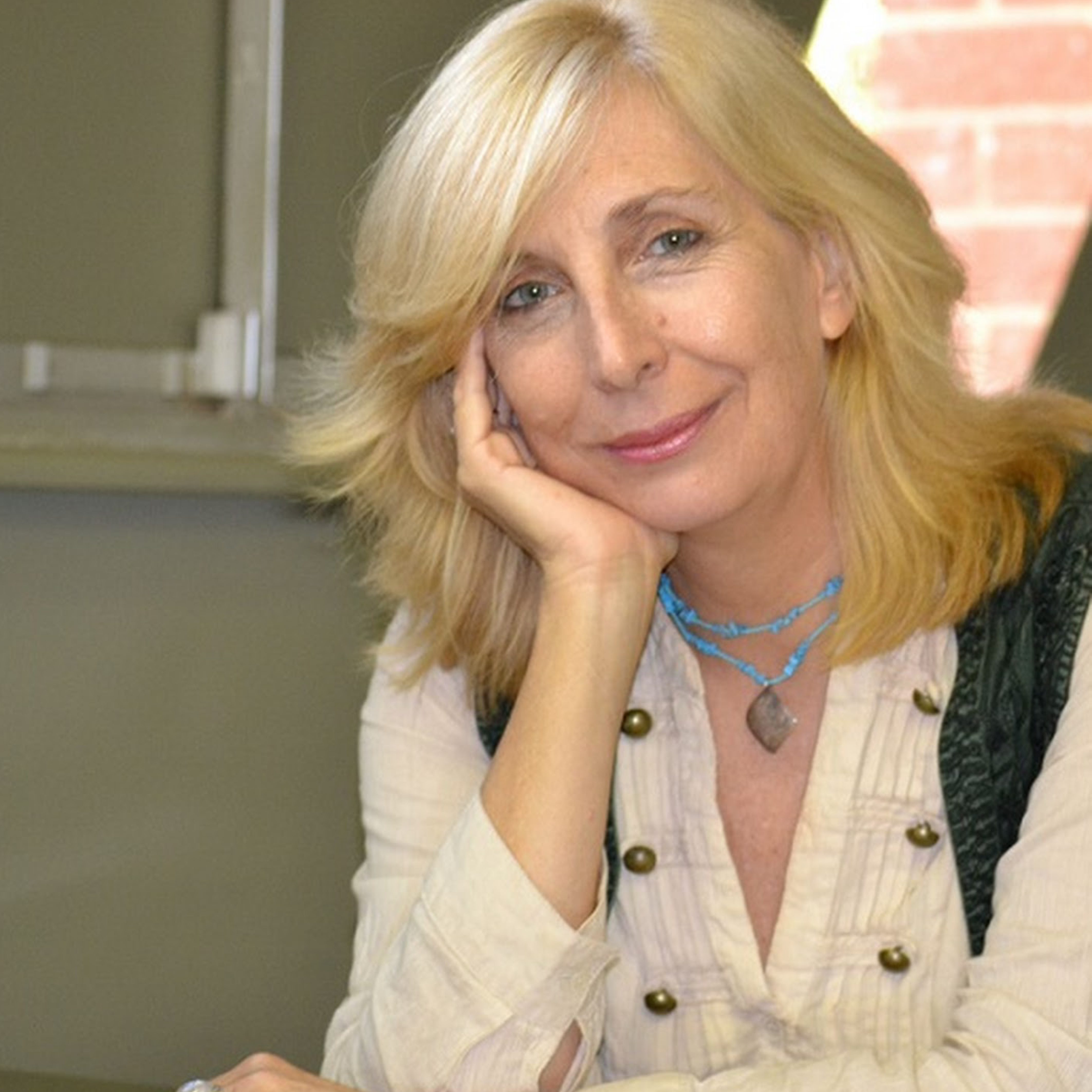 Dr. Janet van Eeden
DURBAN CAMPUS DEAN
PhD (University of KwaZulu-Natal)
View Bio
Dr Janet van Eeden has written more feature-length screenplays than she can count, as well as numerous short films, written and produced six stage plays (and directed two) and taken each to the Grahamstown Arts Festival, with funding from the National Arts Council. She writes and script-edits many feature films for the KZN Film Commission, amongst others. She is an educator, screenwriter, playwright, producer, evaluator as well as the Dean of AFDA Durban.
Her significant achievements and awards include:
A full-length feature film Janet wrote, White Lion, was released internationally in cinemas in February 2010. The film won four SAFTA Awards in its release year. She won the 2011 Vodacom Journalist of the Year Award as a Columnist for The Sunday Independent.
Janet wrote and produced the short of A Shot at the Big Time, directed by Stephen de Villiers, which premiered at the Durban International Film Festival in July 2013. In May, 2014, Shot, her short film was selected for the Cannes Short Film Corner, Metrage and was screened there with Janet in attendance. In 2015, the Writers' Guild of South Africa nominated three of her stage plays for the Award of Outstanding Achievement in Produced Stage Plays. Janet won the 2015 WGSA Muse Award for Produced Stage Plays for A Matter of Time.
She was awarded her Masters in English (Cum Laude) from UKZN and her thesis was entitled Putting the Pen into their own Hands. Janet has a Doctorate of Philosophy (graduated in 2017) in English Studies from the University of KwaZulu-Natal, School of Humanities, Pietermaritzburg. Her PhD thesis was entitled Beyond the Biopic: An Exploration into the Nature of Biography through the Medium of Film.
She is a script evaluator for the KZN Film Commission and the Durban Film Office and was an evaluator for the recent PESP projects and has been the Overall Chairperson of the annual Simon Sabela Awards every year since 2018 as well as the Supervising Juror for the Durban International Film Festival in July 2019. Janet was a judge for the 2020 South African contenders for the International Oscar's Awards is 2020 and is the Overall Chairperson of the SAFTA Awards since 2020 and will continue this role until the end of 2022.
Her Scriptwriting Books, Cut to the Chase and What the Fractal? are to be published this year with Modjaji Publications under the Hands On label.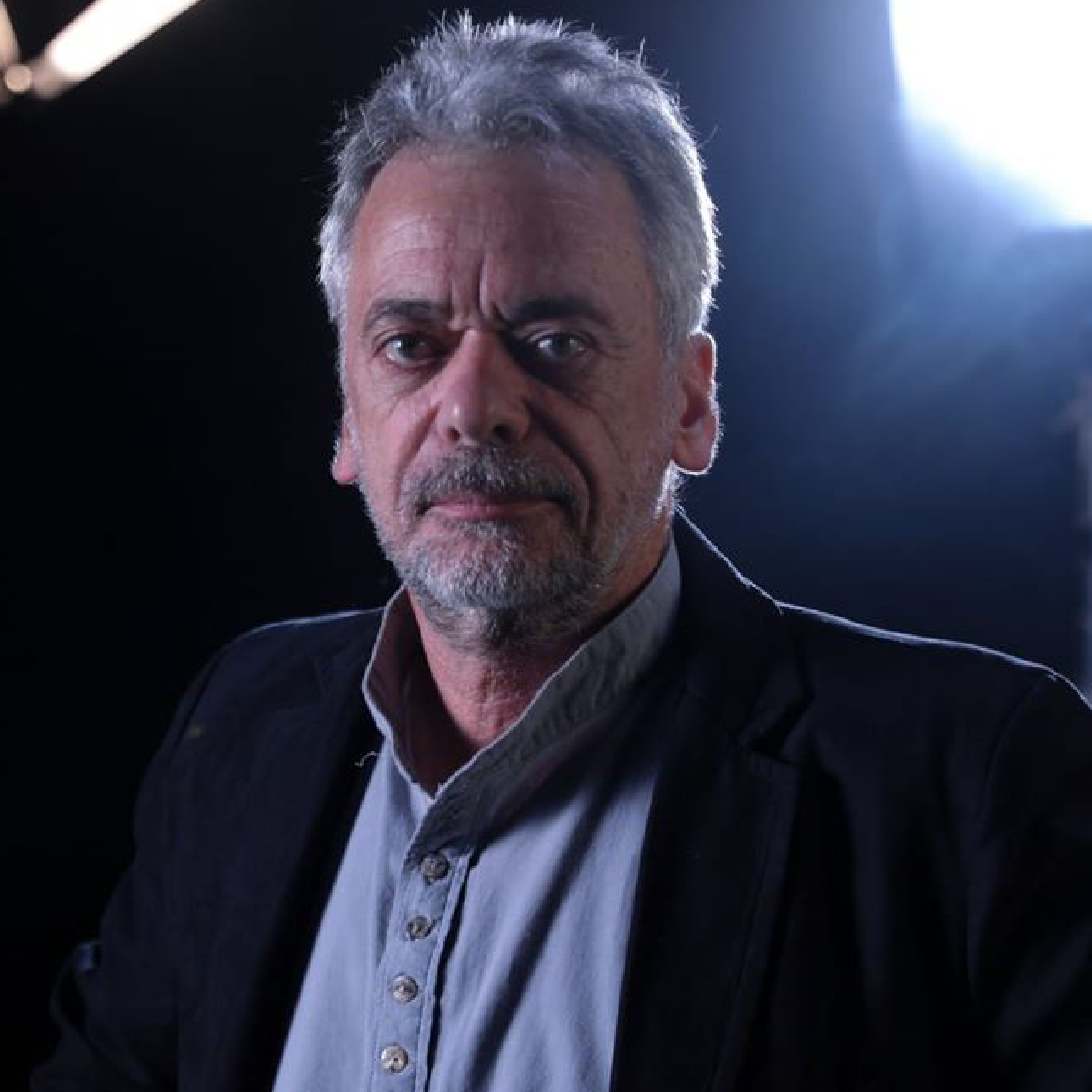 Mark Wilby
GQEBERHA CAMPUS DEAN
Master of Fine Arts Humanities (RU)
View Bio
Mark has worked in various capacities in the South African film industry since the nineteen-eighties. As a production designer, he has worked on domestic (SABC, MWEB) and foreign (BBC, Channel4, Canal+) television productions, and designed numerous local and international features such as Krakatoa, Red Dust, and Mandela's Gun. He has twice received the MNET-VITA Award for production design.
As a director, two early drama films Astor Mansions and Half-an-Hour were award-winners on the Weekly Mail Film Festival. Relocation to the Karoo in the mid-nineties prompted the pursuit of documentary film as a medium for social and environmental change.
Amidst these occupations, Mark has also practiced consistently as a conceptual artist. A personal research interest is in the expanding potential for hybrid forms of storytelling that embrace multiple media platforms. Solo and collaborative projects emerging from this practice have been exhibited locally and abroad.
Mark is attracted to the vision of the AFDA campus in Gqeberha – that of establishing itself as the cornerstone of a burgeoning industry in the Eastern Cape.
#AFDAforEveryone
AFDA is a fully accredited institution with 25 years' experience in the tertiary education landscape.
Newsletter
Sign up for the latest news from Africa's top film school.