Are You Looking into a Bursary or a Study Loan?
There are multiple bursary providers listed with information about each specific bursary. Each provider has their own specific criteria, requirements for submission and deadlines.
Please ensure to research accordingly and engage with the bursary provider directly on their application procedure; however feel free to ask us advice about bursary applications during your consultation or visit to one of our Open Days.
It is advisable to have submitted your AFDA application, had your consultation with us and make use of your acceptance letter with your bursary application.
We unfortunately cannot guarantee the accuracy of all the content, nor the terms, conditions or criteria of the bursaries should the information change after us publishing this information.
Top Tip:
We suggest applying for as many bursaries as possible that you meet the criteria for, as well as considering provisional application for a study loan so you know whether this is an option for you.
There are many financial institutions that offer student funding, including big banks and other financial service providers, such as Capitec (please see more information below), FNB, ABSA, Nedbank and Standard Bank.
Top Tip:
We recommend that once you have received your acceptance letter over email, that you use it to apply for your Study Loan in the year before you enrol and start studying at AFDA.
Some Options for Student Loans:
Every bank/institution have their specific criteria of what to apply with and will offer you a different interest rate. These are the fees that a bank charges you to borrow money from them. So shop around until you find the best deal that suits you.
Capitec Education Finance

    Unlock your potential with Capitec Education Finance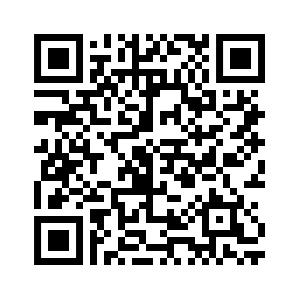 Fund your future with an education term loan from Capitec Education Finance! You could get                           up to R500 000 at a discounted fixed interest rate and up to 84 months to pay.
     See if you qualify and get a free estimate in 3 easy steps, or apply online today.
Why use Capitec Education Finance?    
Lower monthly payments to fit your budget

Apply online or in-branch – the choice is yours

We pay the educational institution directly so you don't have to worry about it
How does it work?
1. Get an estimate to see if you qualify and what you could get
2. If you qualify, we'll contact you to finalise your application
3. Once your application is approved, we'll pay the educational institution for you
4. You repay the credit to us with a monthly debit order    
How do I apply?  
You can scan the QR code above, apply online and get a reply in 5 minutes, or email us at info@capiteceducationfinance.co.za.
For more information, visit capiteceducationfinance.co.za.
Student Hero Study Loans
You can apply for multiple loans directly through STUDENT HERO or FUNDI. Student Hero is a free-of-charge consulting service for funding of tertiary education. Their squad is continuously working to keep on par with the available funding options and its prerequisites, to ensure that education can be delivered without the burden of financial uncertainties.
They make their research available to their clients and education partners so that students can focus their energy on their own potential through further study. Go to www.studenthero.co.za or contact hello@studenthero.co.za / 0615853490.
If you prefer, you could go into a branch of your selected provider or call them to fill in the application form. Some providers also allow you to apply on their website, so check that first, if it is easier for you.
#AFDAforEveryone
The AFDA learning process encourages and rewards innovation, leadership and entrepreneurship.
Newsletter
Sign up for the latest news from Africa's top film school.